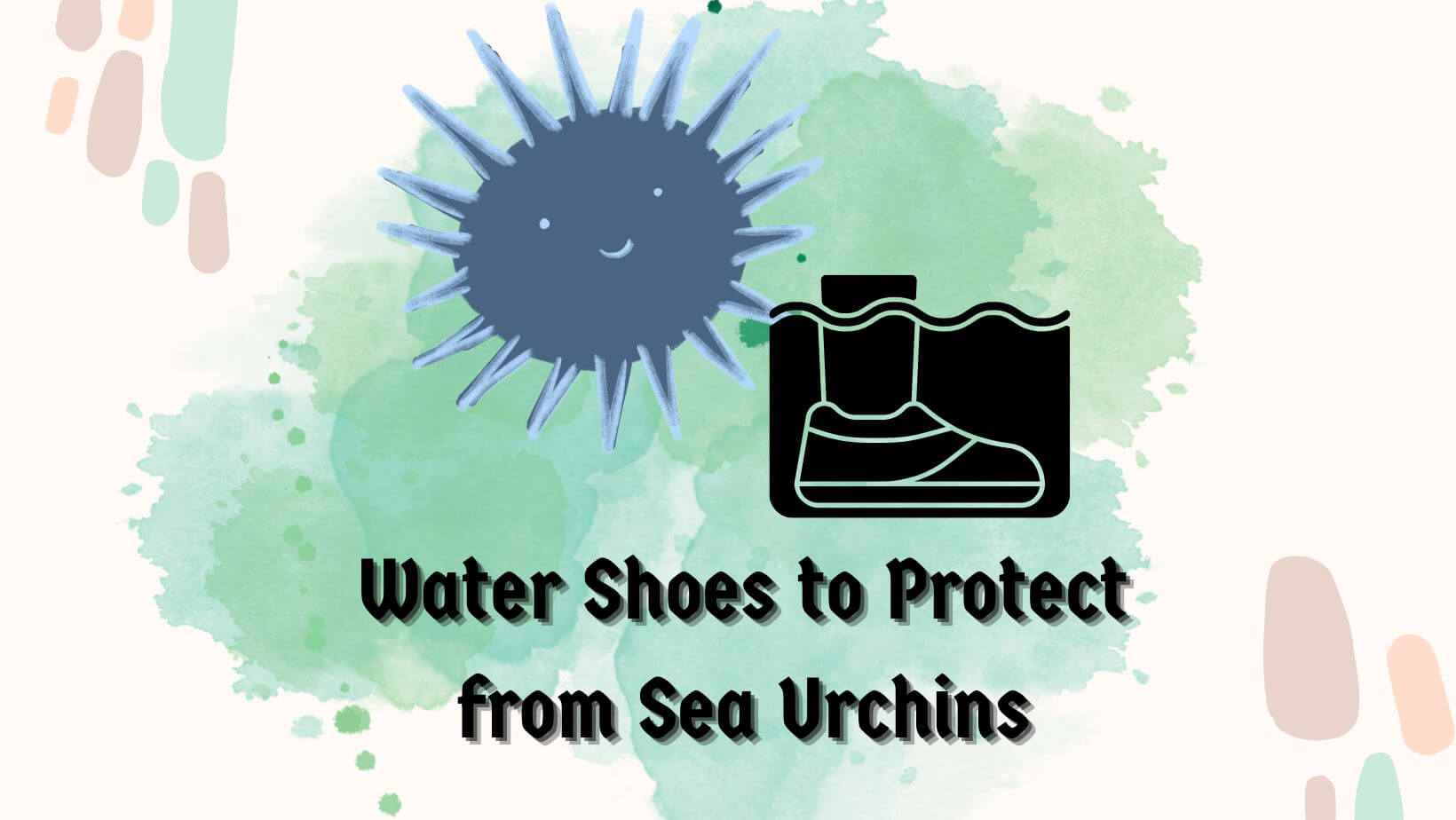 If you're trying to get into a coral reef or directly jumping into the water where your feet can be touched directly into the seabed, you need Water Shoes to Protect from Sea Urchins. If you plan to go on a beach vacation or for an adventurous Day by the sea, gathering all your important items is important.
One such item you should never overlook is a durable pair of water shoes that provide more than just style. It will help if you protect your feet.
In this article, I will discuss the five best water shoes to protect from sea urchins and the factors you must consider before purchasing one.
All these options presented in this article can easily be found and purchased on Amazon. Let's first learn the key features you should consider when choosing water shoes to protect yourself against sea urchins when swimming in the ocean.
5 Key Features to Consider When Choosing Water Shoes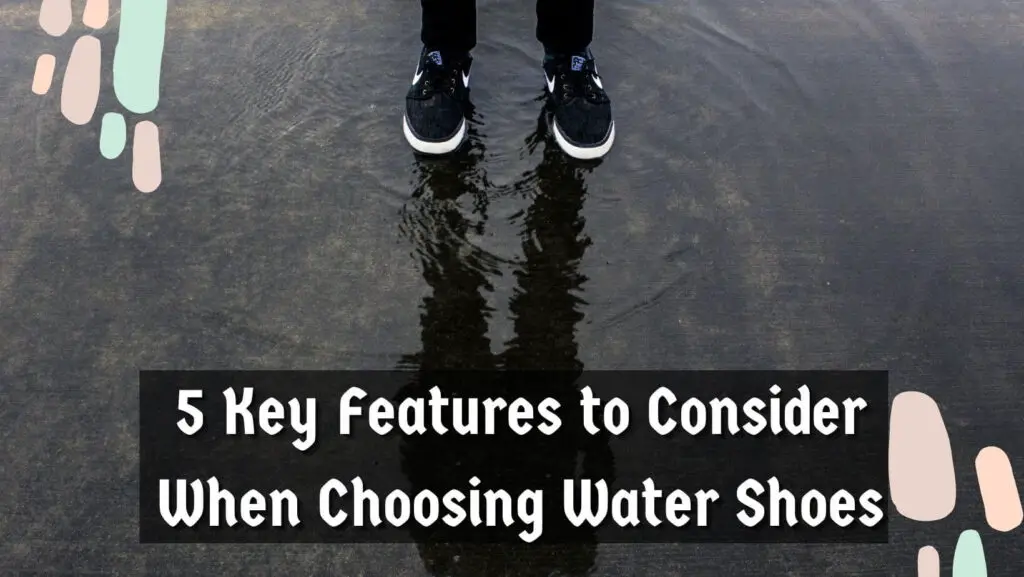 Comfort and Fit
When selecting water shoes for your feet, it is important that you consider this size as well as comfort. Comfort and fit are of utmost importance. You should get a sniff fit that ensures your shoes will not slip off in the water while swimming or surfing.
This is why I recommend you look for cushioning or Arc support to enhance the comfort level during prolonged use. Many come with adjustable closures that will give you a customizable fit, catering to various foot sizes and shapes.
Sole Design and Traction
It is also important to consider the traction level and the sole design of the water shoes you purchase for a beach vacation. It plays a vital role in protecting against sea urchins and other hazards.
I recommend you go with the thick and durable soles that can give you a protective shield to your feet against Sharp rocks and sea urchin's spines. Also, choose the one with slip-resistant and grippy outsoles for excellent traction on slippery and wet surfaces.
It is going to reduce the risk of falls as well. Additionally, ensure the sole has a good drainage system that allows the water to escape, preventing water-logged shoes and maintaining your comfort level.
Material and Durability
In addition to the above factors, you should also consider the material used to manufacture the water shoe. The water shoe you are choosing should be made from quick-drying and breathable material that ensures comfort and hygiene.
To do that, you should watch out for a shoe with reinforced toe caps and sturdy construction to withstand rough conditions and activities while protecting your feet.
You should know that water shoes are categorized into different sections, like freshwater shoes or seawater shoes. You should choose one resistant to Salt Water, UV rays, and wear & tear to ensure long-lasting use even in harsh environments and conditions.
Style and Design
The last thing you need to consider is this style and design. You want to go with something other than the one with a very traditional or classy look.
Since many modern designs are coming up into the market to become a trend, you should choose the one that keeps the same style & design.
Water shoes will come in various colors and designs to suit each individual's preference and need. Therefore, look for a pair that combines functionality so you can enjoy both styles and protection against sea urchins during aquatic adventures.
Affordability
The last thing you need to consider, but not the most important, is the price. You should look at the one that is affordable and not overprized.
A few pairs of water shoes are overpriced and aren't worth paying for. Go with the one that offers you qualify for the price you are paying. All the shoes mentioned below are worth every penny you invest to enjoy your summer or aquatic vacation.
5 Best Water Shoes To Protect From Sea Urchins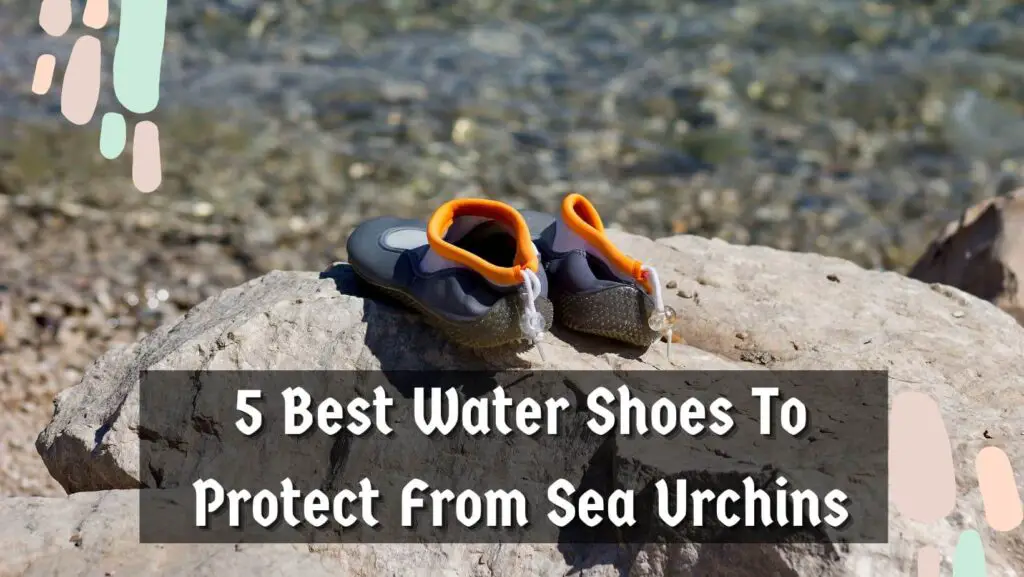 To help you choose the right one, I have thoroughly researched and compiled a list of 5 highly recommended options on Amazon, making it easy to purchase for you and my fellow friends. Let's look at each of them.
Water Shoe 1: Speedo Men's Surfwalker 3.0 Water Shoe
If you are looking for a shoe designed with protection and comfort in mind, go with this one. This shoe will offer you durable soles with an excellent fraction that is much needed for stability on slippery surfaces, especially when you go on coral reefs.
The snug fit of the shoe will also ensure that your one stays in place even during vigorous activities like Jet surfing. Also, this shoe comes with quick drawing material preventing water logging, making it excellent for beach vacations.
After reading some user reviews, I learned that many of them praised its performance in a water environment, making it an ideal and reliable choice for us. Some of the key specifications that you want to know are below.
| | |
| --- | --- |
| Feature | Description |
| Comfort | Cushioned insole and adjustable fit |
| Traction | Slip-resistant outsole for excellent grip |
| Durability | Sturdy construction and reinforced toe cap |
| Price | Affordable and value for money |
| User Rating | 4.5/5 |
Water Shoe 2: Norty Men's Aqua Sock Wave Water Shoes
If the above one is not your preferred choice, you can go with this one. This is known for its lightweight and flexible design that gives you freedom of movement while swimming and diving into the ocean.
It will not only give the utmost comfort but also provide protection from water logging and overheating due to its breathable material. The durable sole will protect you from start objects, including sea urchins.
Many users have complimented these shoes, while few complained about longevity. However, most of them appreciate the nonslip outsole and the snug fit of the shoe, making it an excellent choice for protection in sources with an abundant sea urchin population. 
| | |
| --- | --- |
| Feature | Description |
| Comfort | Lightweight and breathable |
| Traction | Non-slip outsole for enhanced grip |
| Durability | Durable sole construction |
| Price | Budget-friendly option |
| User Rating | 4.⅗ |
Water Shoe 3: Merrell Women's All Out Blaze Sieve Water Shoe
I am looking for a water show specifically designed for women. Take a look at this one! This shoe has been specially designed for women and girls while offering both style & functionality.
This shoe also offers durable construction and a toe cap providing the ultimate protection against sea urchins. In addition to this, its quick-drying material will keep your feet comfortable as well as dry.
Due to its reliable traction and adjustable feet with a sleek design, this shoe has received lots of appraisals and positive feedback from its user. Thus, it makes it an overall top choice for women looking for protection against sea urchins on a beach vacation.
| | |
| --- | --- |
| Feature | Description |
| Comfort | Adjustable fit and quick-drying materials |
| Traction | Grippy outsole for excellent traction |
| Durability | Reinforced toe cap and sturdy construction |
| Price | Mid-range price point |
| User Rating | 4.7/5 |
Water Shoe 4: Aleader Men's Quick Drying Aqua Water Shoes
Another great choice that excels in performance and durability makes it a great choice for people who love to do water activity that is quite vigorous.
This shoe comes with a breathable and quick-drying material and ensures a topmost comfort level with hygiene that is much needed for better performance in outdoor water activities.
The rugged sole will provide excellent protection against sea urchins and sharp objects, including rocks, surfaces, and substrates keenly sitting on the seabed, waiting to pinch you. Well, most of the users have praised its reliability and quality.
THEREFORE, if you are looking for a dependable option for your kids or for a sportsperson, go with this one.
| | |
| --- | --- |
| Feature | Description |
| Comfort | Breathable and quick-drying materials |
| Traction | Rugged outsole for enhanced grip |
| Durability | Sturdy construction and reinforced toe cap |
| Price | Affordable and durable |
| User Rating | 4.6/5 |
Water Shoe 5: KEEN Men's Newport H2 Sandal
Lastly, another great alternative I came across while searching for the best water shoes for sea urchins is this one. It is a combination of water shoes and sandals that offer brought ability and protection.
It comes with a rugged outsole to provide you with excellent traction as well as to protection guard against sea urchins. This one is particularly good for people who are old or who love to go with sandal options.
It isn't a reliable choice for sea urchins' avoidance & protection. Many users have found this water shoe to be versatile, comfortable, and highly reliable for sea urchins and sharp object protection.
| | |
| --- | --- |
| Feature | Description |
| Comfort | Breathable and supportive design |
| Traction | Non-slip outsole for optimal grip |
| Durability | Sturdy construction and toe protection guard |
| Price | Higher price range, but worth the investment |
| User Rating | 4.8/5 |
Also Read & Learn Valuable Insights
Conclusion 
Before purchasing any shoe, you should take advantage of the valuable insights provided by other users and customers who paid for the water shoes you want.
You must pay attention to the reviews, especially those that mention sea urchin protection, to gauge the effectiveness of the shoes you are looking at in this regard.
It would help if you also considered the overall satisfaction rating and read feedback from users who have used those particular shoes in a water environment.
I have considered all these factors and then came up with this compiled list of the five best water shoes against sea urchins. Every person should understand the necessity of water shoes for protection against sharp objects and sea urchin stings while ensuring comfort and style during water activities.
If you are choosing water shoes, make sure to consider all the factors that have been mentioned below, like comfort level, traction, durability, user reviews, as well as affordability.
The five water shoes I mentioned in this article will offer you a range of options to suit different preferences and needs. Follow the tips in this article to make an informed decision on choosing the right water shoe so that you can enjoy aquatic adventures with peace of mind.
If you find this article helpful, then consider sharing it. Your share will help many people learn the importance of using water shoes to protect from sea urchins on beach vacations.
Who knows that your one share may save many people from getting a sea urchin's sting? Do check my other helpful guides on sea urchins shared on this website. See you in the next post, till then, take care and goodbye.